Mobilizing Michigan … Protecting Our Kids From Marijuana
While there is much talk about marijuana in our state, nobody's talking about the negative effects of marijuana on our kids!  Let's start that conversation in our communities!!
We hope you will join us and launch a Mobilizing Michigan…Protecting Our Kids from Marijuana Campaign in your community.
Similar to other states that have approved Medical Marijuana, the perception of risk of marijuana use by youth is declining and use is increasing in Michigan.
Five communities in Michigan have already approved "recreational" marijuana.  It has become clear that pro-marijuana forces are moving toward such approval across the state.
Please join us in refocusing public dialogue to the negative effects of marijuana for youth.
The Chippewa Valley Coalition for Youth and Families, a community anti-drug coalition in Macomb County, and the Macomb County Office of Substance Abuse have created the Mobilizing Michigan…Campaign and a multi-component Tool Kit that will be accessible for download, free-of-charge, from their websites (http://cvcoalition.org and http://mcosa.net) by the end of April 2013.
A Press Conference/Call to Action, in collaboration with US Congressman Sander Levin, at the end of April 2013 to publicly launch Mobilizing Michigan…Protecting Our Kids from Marijuana.
A Marijuana conviction can interfere with getting and/or keeping a Michigan driver's license (mymichigandefenselawyer.com)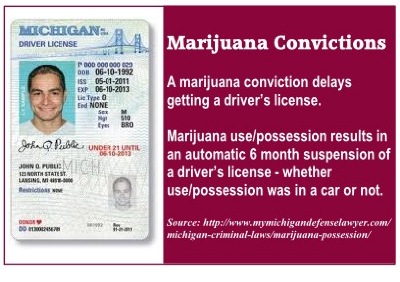 Federal financial aid and scholarships can be denied or discontinued because of a drug conviction.
(US Dept of Ed)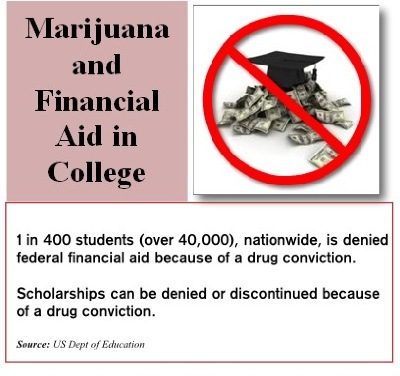 Job applications often ask if someone has ever been arrested or convicted of a crime, including drug offenses. (CADCA)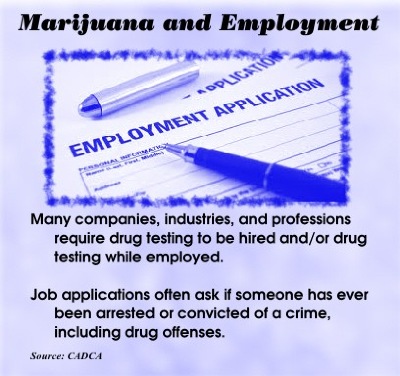 Macomb County Substance Abuse Prevention Coalitions
Families Against Narcotics (FAN)

If your life is affected by drugs, we understand how you feel.  Whether you are an addict, drug user, parent, brother or sister, friend, grandparent, aunt, uncle…we've walked in your shoes and you are not alone.  There are others out there, much closer to you than you can imagine, who have or are going through similar experiences.  And help is available.  Many of us never thought drugs would be an issue in our home–but they are.  And now we're at a loss as to what to do, who to talk to or where to turn.
FAN's Mission, "With FAN no family suffers alone", offers opportunities for individuals to learn about substance abuse and face addiction in an enlightened, rather than an embarrassed way.  The power of FAN is in our unconventional approach of dealing with people who find themselves in unimaginable situations.  Using real-life experiences instead of statistics, FAN hopes to help students, parents and the community deal with the realities of drug abuse and addiction.
Families Against Narcotics meetings — 3rd Tuesday of the month, 7 p.m. to 9 p.m., Christ United Methodist Church, 34385 Garfield Road, Fraser MI
Project Vox — Greater Macomb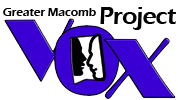 Project Vox is a grassroots collaborative comprised of individuals in recovery, their family members, friends, supporters and other allies.  Greater Macomb Vox seeks to honor, support, celebrate and promote the positive experience of recovery and to overcome the stigma of addiction.  The organization strives to accomplish this through recovery promotion, public awareness, education and advocacy.
Project Vox's Mission is to unify the voice of the recovery community in order to reshape public attitudes and eliminate the discrimination toward individuals who are living with an addiction to alcohol or other drugs.
Project Vox's envisions a community where it is recognized that it is possible to live a life in long term recovery, and where full access to treatment and resources are available.
Project Vox meets the 1st Wednesday of each month, 5:45 pm-7:30 pm, dinner is provided.  Meetings are held at:  CARE of Southeastern Michigan, 31900 Utica Road, Fraser MI 48026
AA of Southeastern Michigan — Alocoholics Anonymous

Alcoholics Anonymous is a voluntary, worldwide fellowship of men and women from all walks of life who meet together to attain and maintain sobriety.  The only requirement for membership is a desire to stop drinking.  There are no dues or fees for AA membership.
Chippewa Valley Coalition for Youth and Families

MISSION:  The Chippewa Valley Coalition for Youth and Families joins School and Community in promoting safe, healthy and drug free youth and supporting families.  We work to secure the future of our youth and our community by redicing youth use of alcohol, marijuana, and other drugs, youth prescription drug abuse, and preventing youth suicide.
The Coalition includes representatives of all sectors of the community, including parents, youth, Chippewa Valley Schools staff, law enforcement, government, business, the medical community, and 20 community and youth serving agencies.  The voice and talents of our youth are provided by our Coalition Teen Councils, active student groups at Chippewa Valley and Dakota High Schools.  We network with 22 local churches through the Interfaith/Chippewa Valley Partnership.  We create prevention initiatives and video and print materials that are shared with coalitions and other groups in Macomb County and beyond.
The Chippewa Valley Coalition for Youth and Families, which serves the geographic area of Chippewa Valley Schools and includes parts of Clinton and Macomb Townships, is a federal Drug Free Communities Grantee.  Coalition efforts are also supported by donations and fundraising.
For more information about the Chippewa Valley Coalition for Youth and Families, Call 586-723-2360, email info@cvcoalition.org or visit www.cvcoalition.org.
MCOSA

As the designated coordinating agency for substance abuse services in Macomb County, the Macomb County Office of Substance Abuse (MCOSA) is responsible for:
Subcontracting with community agencies to provide publicly funded prevention and treatment services
Management of covered substance abuse services for Medicaid beneficiaries
Providing support services in the following areas:  Prevention program development, Evaluation, Quality Assurance, Training, Video Resources, Credentialing Tests, License Review, Recipient Rights, Consumer Complaint Resolution
Easpointe Community Action Coalition

Underage drinking "Do Your Part" You Tube link: Do Your Part
"To support Eastpointe youth and families by promoting a safe, healthy and drug free community. "Mission" To support Eastpointe youth and families by promoting a safe, healthy and drug free community. "Description" The Eastpointe Community Action Coalition is a grassroots, anti-drug organization made up of community members from many different sectors; including but not limited to, government, parents, students, business, schools, law enforcement, religious community and civic organizations whose goal is to bring about change in the community.
The Eastpointe Community Action Coalition meets on the second Wednesday of the month at 8:30am at the Kelly Middle School Administration Building. Stop by to see what we are all about!
ECAC welcomes community members who represent 12 core sectors:
*YOUTH*PARENTS*BUSINESSES*MEDIA*SCHOOLS
*YOUTH-SERVING ORGANIZATIONS*LAW ENFORCEMENT*RELIGIOUS/FRATERNAL ORGANIZATIONS*CIVIC/VOLUNTEER ORGANIZATIONS*HEALTHCARE*SUBSTANCE ABUSE AGENCIES*GOVERNMENT