Christopher Lineberger
Executive Director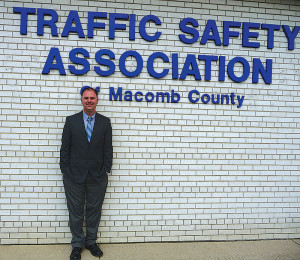 Christopher Lineberger started his career with the Traffic Safety Association in 1997 as a business co-op student. Since then, he has mastered bookkeeping, instructing, supervising, becoming a Certified Prevention Consultant (CPC) so that the association could continue receiving grant monies for prevention services, became a drivers education instructor in 2007, and was certified by the National Safety Council to conduct the association's driving classes. He became the Director of Operations in 2014, after many years of hard work. Chris's education includes Macomb Community College, and Central Michigan University.  In June 2016, Chris officially became the Executive Director of the Association.
Robert Kirchoff, M.D.
Medical Review Officer & Consultant

Dr. Robert Kirchoff is the Medical Review Officer and Consultant of the Traffic Safety Association.  Since joining our agency in 2001, he has served in various roles as an instructor, interviewer, as well as writing several of our courses. He earned his bachelor's degree in Biology and Chemistry from Albion College,  and later, his Doctor of Medicine (M.D.) degree , after which time he went on to residency at Mayo Clinic, and most recently, Wayne State University specializing in Internal Medicine.
Born and raised in Macomb County, Dr. Kirchoff has taken an active role in our agency and our community over the years.  In his spare time he enjoys SCUBA diving and is an avid endurance athlete.
Office Manager/Assistant to Executive Director
Yvonne Wilt
Teaching Staff
Todd Gutt – Defensive Driving Course, Basic Driver Improvement Course
Joyce Furno, BS, FAODP – Medical Marijuana Education Program, DLAD and Substance Abuse Assessments, Driver Efficiency Evaluation Program
Ken Krygel – Alcohol Highway Safety Program Level I, Level II, Young Adult Program, Youth-Education-Success Program, Drug Awareness Program,
Christopher Lineberger – Defensive Driving Course, Basic Driver Improvement Course, Attitudinal Dynamics of Driving Course, Driver Efficiency Evaluation Program, Tobacco Awareness Program, Certified Prevention Consultant (CPC-R), Adult Crossing Guard Training, Forum for Alternative Theft-Offender Education, Teen Driver Improvement, Teenage Driver Education Instructor
Kelly Morgan, MA, LPC, NCC, CAADC – DLAD and Substance Abuse Assessments, Forum for Alternative Theft-Offender Education, Anger Management Program, Attitudinal Dynamics of Driving Course, and Driver Efficiency Evaluation Program
Marvin A. Pettit – Driver Education Instructor
Julie Szymanski – Forum for Alternative Theft-Offender Education,
Harmond Webb – Defensive Driving Course, Basic Driver Improvement Course, Teenage Driver Education